Description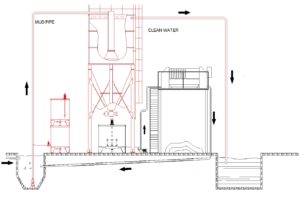 The "COMBI" system solves two problems, water clarification and removing and compacting the sludge.
The Combi systems are used when there is a large volume of sludge that needs to be filtered. Some examples are: wire saw plants, multi-blade saw plants and shops that have multiple machines.
SPECIAL DESIGNS AVAILABLE UPON REQUEST.
PLEASE CALL FOR PRICING.