Modulbox Dust Collector Interior Spray Jets by Sigma
SPECIAL ORDER, Please call for pricing and lead time.
Description
The dust-intaking Modulbox solves the problems connected with the dust produced by the working of marble and granite. Its functioning is very easy:
The air, which is full of dust, is taken in by the Modulbox internal fans, and then it is filtered through the misty water.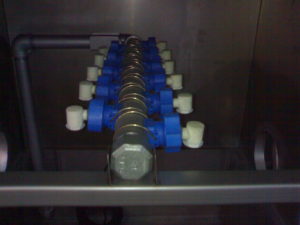 The dust gets heavy because of the absorbed water, and then falls into the basin full of water placed underneath, blasting completely.